Hi


Spring Wedding Freebies And All The Latest Cheap Wedding Ideas Too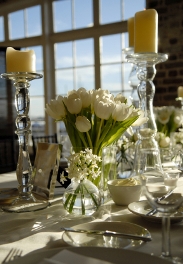 I hope the wedding plans are going well and you are not getting too stressed!
I know it can feel like there is so much to do when you are planning your own wedding and not enough time to do everything you want. Hopefully you are finding lots of tips on my site and don't forget I am here to help you plan your dream wedding without the expensive bits.
Either get in touch via the facebook page or drop me a line in the contact or help section of Cheap Wedding Solutions site with your own questions.
If you haven't liked the facebook page yet then you are seriously missing out on wedding freebies, in the past month we have had contests, giveaways from dresses to videography and shared lots of ideas to save money. It would be lovely to have you there too.
I have also added a new page to the site where I am adding all of the latest wedding contests on a daily basis so there will be lots that you can enter and hopefully win! Someone has to win and it would be great if it was you :) Let me know if you do!
Latest Discounts And Cheap Wedding Ideas
This month I have been finding some great ways to have fabulous and cheap floral wedding centerpieces for your big day.
And if you love a bargain, you will love this;
Over 800 wedding dresses to choose from, all under $100!!!
Lots of new pages to the site and I am going through the painful process of converting the whole site over so it is mobile friendly, that way you can read about all the latest wedding bargains wherever you are.
Your Ideas
I would also love to hear your thoughts.
Are there cheap wedding areas and ideas that you would like me to investigate for you?
Is anything else you would like to see on the site that would help you with your plans.
Drop me an email - suz at cheap-wedding-solutions.com or through twitter @cheapwedding or come and say hi on my facebook page, you will find lots of brides-to-be planning their weddings at a fraction of the normal cost.
Cheap Wedding Solutions is being added to all the time, not just by me but lots of you are sharing your great cheap wedding ideas.
You can keep up to date with the latest updates by looking at my cheap wedding blog.
Feel free to forward this newsletter on to your friends and if you are the friend come and sign up for your own copy. Free Wedding Stuff is definitely worth passing around!
More free wedding stuff soon, if you can't wait till then drop by anytime!
Best wishes
Suz