Cheap Wedding

› Flower Centerpieces
Inexpensive Wedding Flower Centerpieces


Find the cheap wedding ideas you are looking for:
Wedding flower centerpieces are the most popular table decorations for weddings and there is a good reason - they look amazing! 
Flowers are such a big part of many weddings, but they can be expensive.
To save money you have two options, make the centerpieces yourself and the articles below will guide you in how to take simple ideas and turn them into gorgeous table decorations.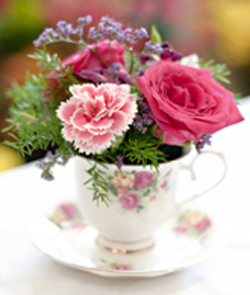 Or you can also find a florist that will work to your budget. That is not as hard as it sounds. True, flowers can be expensive but a good florist will be able to work within your budget.
The added advantage of having a florist do your flowers is that you won't get too stressed. Plus you won't have to buy any extra flowers to have a practice with or for just incase.
Either way, whether you make the flowers or use a florist the centerpiece pictures in the above articles are good to use for ideas.
And for ideas and help to save money on the cost of all of your wedding flowers please use the link below.

As an Amazon Associate I earn from qualifying purchases.
Other links on this site may lead to other companies that I'm associated with and this is how I can keep this site going and save you money on your wedding. 
Keep Up To Date With All The Latest Wedding Savings
top of page