Cheap Wedding Blog - How To Make Your Wedding Affordable
It helps to be up to date with all new ways to save money for your cheap wedding to ensure that you can grap yourself a bargain. You can be ahead of the game by subscribing to our RSS feed and you don't have to leave your email address! Just press the orange button RSS feed to subscribe, it's that easy and you will have all the latest ways to save money sent straight to you!
Saving money on your wedding day doesn't mean that you have to miss out on the wedding of your dreams. There are wedding secrets to be learnt and here is the place to find them.
If you have any stories on saving money on your wedding day, don't keep them to yourself, drop me a line on the contact page.
Good luck with your plans
All the best
Suz x
Feb 12, 2019
Budget Wedding Trends For 2019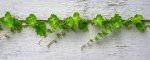 Find out how you can create the wedding trends of 2019 for your own wedding without it breaking the budget
Keep Up To Date With All The Latest Wedding Savings
top of page