About Cheap Wedding Solutions

(and me!)
Find the cheap wedding ideas you are looking for: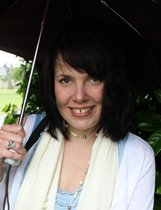 Hi, my name is Suzanne, but most people call me Suz and thanks for stopping by to see who is behind Cheap Wedding Solutions.
I started this site in 2007 so I could share my budget wedding ideas with as many brides as possible, and what began as a labor of love has grown into this site, which thousands of people visit every day - crazy! But so rewarding too.
I do love a good wedding! Probably a good job as I write and look at them every day!
I began my wedding career with a degree in Hospitality Management, at Bournemouth University, where I met my husband. 
Following my degree I spent many years working in hotels as a wedding planner, event manager and operations manager. I love that I can now share what I learnt then to help couples plan their own wedding day.
More importantly I have also been a budget bride, a bridesmaid and a best woman!
I was lucky to be married for 20 amazing years to one of the kindest and fun-loving men.
Sadly Simon passed away in 2017 from Oesophageal cancer and I am telling you this as a gentle reminder to hold your loved ones close, cherish every single moment and love.
We didn't have the biggest of weddings but had the best marriage and I do hope that from visiting my site you realize that you don't have to spend a fortune on your wedding for it to be perfect. 
Have fun planning the best day of your life and let me know if you need a hand.
Best wishes
Suz
Keep Up To Date With All The Latest Wedding Savings
top of page