Cheap Wedding › Flower Centerpieces › And Candles
Flower And Candle Centerpieces

For Your Day And Evening Wedding Reception
Find the cheap wedding ideas you are looking for:
Another way to save money on your flower centerpieces is to have candles as well. This adds extra sparkle and will bulk out your display, meaning you won't need as may flowers!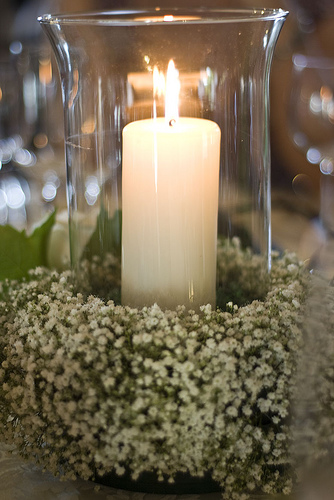 Photo by SpaceOdissey
The added sparkle will be perfect for an evening reception or if you are having a winter wedding where it is darker and you need more magic.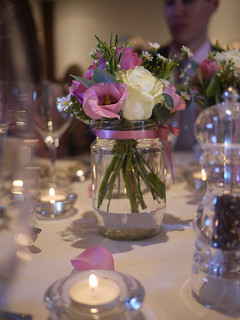 Photo by Phil Hawksworth
You could have glass votives around a vase filled with flowers, the glass votives are fairly cheap and can be bought in bulk so you can use a lot on each table for extra wow.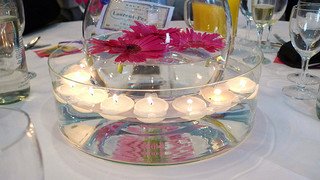 Photo by Foilman
Or you could include the flowers in a bowl with floating candles, you are looking for flowers that have a fairly flat head! Daisies, gerberas and carnations float really well.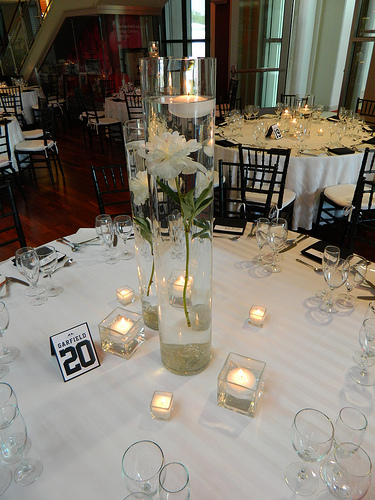 Photo by Championship Catering
If you want a taller centerpiece with flowers and candles a submerged flower in a cylinder vase with a floating candle on the top would look great. Or you can wire the flowers and use them to decorate traditional candelabra.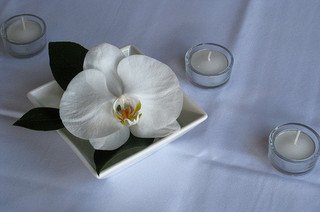 As an Amazon Associate I earn from qualifying purchases.
Other links on this site may lead to other companies that I'm associated with and this is how I can keep this site going and save you money on your wedding. 
Keep Up To Date With All The Latest Wedding Savings
top of page