Cheap Wedding Home › Flower Centerpieces › Seasonal
Inexpensive Floral Wedding Centerpieces
Find the cheap wedding ideas you are looking for:
When it comes to choosing your flower centerpieces one of the biggest deciding factors will be the cost and flowers can be expensive. You don't have to go down the DIY route to save money instead you can be wise on the choice of flowers.
Photo by quinn.anya
There is a lot to be said about choosing cheap flowers for your centerpieces as this can save you a fortune and your florist will be able to help you. They will be able to share with you what flowers are in season and the flowers that they are able to get hold of easily.
Cheap flowers in Spring are tulips, daffodils, hyacinths and branches of Spring blossom. 
Photo by Eric Kilby

Summer flowers would be Hydrangeas, roses, daisies and wild flowers that are growing near you.
Photo by anneh
Fall flowers - carnations, dahlias, gerber daisies, marigold, sunflowers.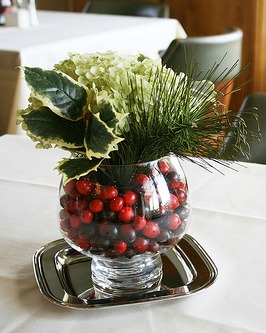 Winter flowers - poinsettias, amaryllis and roses. Plus don't forget about holly, berries and cranberries too.
There are also flowers such as carnations that are relatively cheap all year round.
However cheap certain flowers are through the year it is best to avoid roses at Valentines and most flowers on Mothers' Day!
As an Amazon Associate I earn from qualifying purchases.
Other links on this site may lead to other companies that I'm associated with and this is how I can keep this site going and save you money on your wedding. 
Keep Up To Date With All The Latest Wedding Savings
top of page