Beautiful Cheap Wedding Ideas
Worried about how you can plan a wedding on a small budget?

Or how you can have a beautiful and cheap wedding?
If you want the most gorgeous day but don't have the money, you are in the right place. This is about you having a cheap wedding without it looking cheap. 
Together, we will help you plan the most perfect day without it costing a fortune, so jump on in and find inspiration.
Find the cheap wedding ideas you are looking for:
Let's plan your wedding together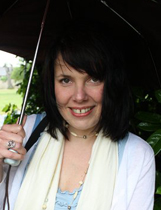 I am Suz, and for the past 19 years I have been a wedding planner and event manager. I've had the privilege of helping thousands of brides save money.
I planned our own budget wedding too.
As you can imagine, in 19 years I have lots of ideas to help you plan your own beautiful inexpensive day and I love looking for bargains and look forward to sharing my discoveries with you.
Your day does not need to look cheap... it can still be the wedding of your dreams.

It's all about spending your money wisely!
This website shares all my planning ideas and secrets to help you spend less without compromise.

I will show you where to get the best deals and how to make your own wedding items to make it look like you spent thousands!
With just a few simple adjustments, your day can look just as gorgeous as the most expensive. And you won't be worrying about how much you have spent. Only you will know how much money you've really spent.
Good Luck with all your plans!
Suz

top of page