Cheap Wedding Flower Arrangements
Find the cheap wedding ideas you are looking for:
You will be pleased to know that is completely possible to have cheap wedding flower arrangements that look gorgeous and sometimes it is even possible to find free ones too.
Money Saving Top Tips For Flower Arrangements
Quite often a venue will include flower arrangements in the price of their wedding reception. My own wedding venue included one large arrangement for the main room and one arrangement for the ceremony room. They even matched the colors to our own. Ask before you book your wedding if they are included.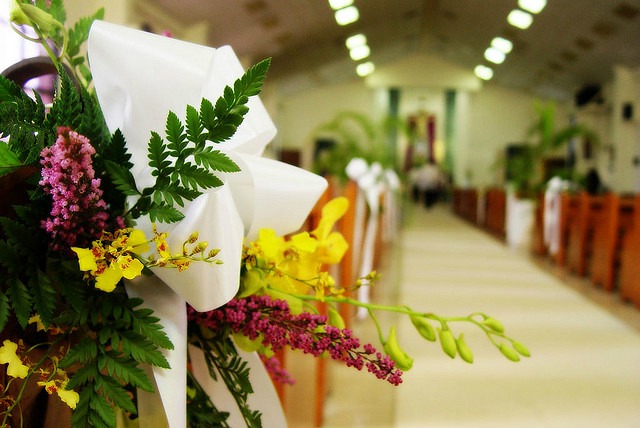 Photo by Karen
Not quite free but re-purposed flower arrangements are always a good idea. Your flowers from your ceremony can be used to decorate your tables and your bouquets can be used as your centerpieces in a vase.
Ask your venue if there is a wedding maybe the day before or after that you could share flower arrangements. You will need to contact the other bride and you may be surprised how well this works. 
If you are having your ceremony at a church the flower arrangements are often included and there will also be more flowers at key points during the year.
Make sure you shop around to get the best price on your arrangements.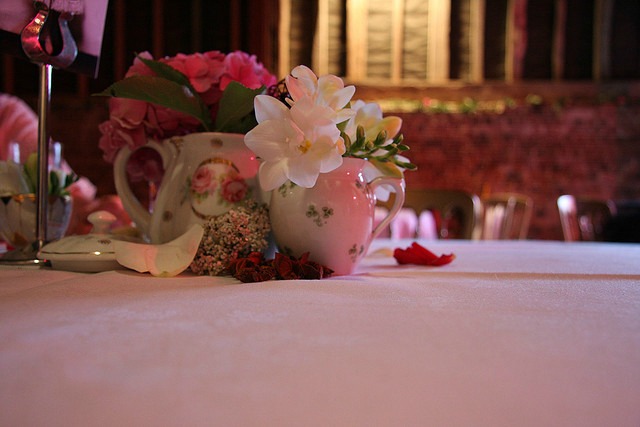 Photo by Barney Livingston
Choose alternative vases like these very pretty vintage jugs. They will add to the overall look of your arrangement and you won't need as many flowers.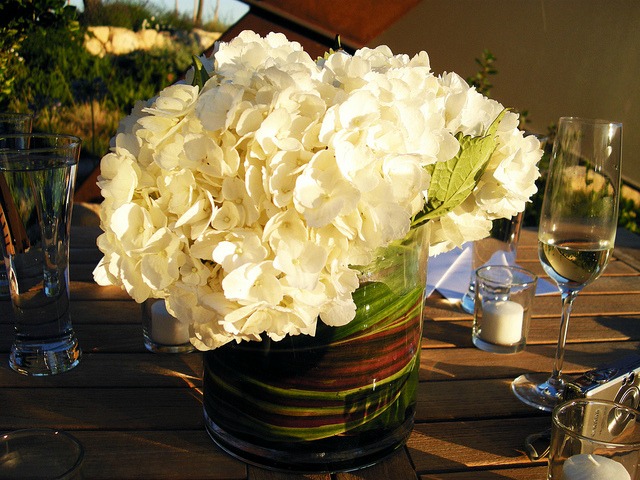 Photo by Bill Lancaster
Use larger flowers like Hydrangeas to fill your vases and you won't need as many flowers for your arrangements.
Buying your vases from a wholesaler or once used is quite often cheaper than hiring them from your florist.
Photo by Kate Hiscock
Flowering plants like mini rose trees are a really cheap flower arrangement and you can often buy them in a cute pot that would look great on your tables. If you want to add your wedding color you can tie a ribbon.
As an Amazon Associate I earn from qualifying purchases.
Other links on this site may lead to other companies that I'm associated with and this is how I can keep this site going and save you money on your wedding. 
Keep Up To Date With All The Latest Wedding Savings
top of page