Cheap Wedding

›
Invitation
› Guest Book
Your Cheap Wedding Guest Book
Doesn't Have To Be Boring
Find the cheap wedding ideas you are looking for:
A cheap wedding guest book can capture your guest's thoughts on your special day without you spending lots. There are lots of different ways to do this.

You could go out and buy a specific wedding guest book, they can be beautiful and are normally very well organised in the respect that each entry will have a space for your name etc.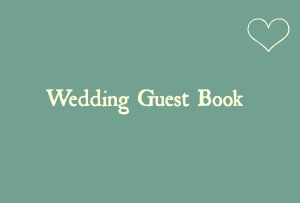 It is worth shopping around, look out for the sales, browse through stationery shops, gift shops and definately look online. Your wedding stationer may 'do you a deal' if you buy it at the same time as your cheap wedding invitations.
Another overlooked bonus of having everyone write in the book is that you won't lose individual pieces of paper.

Alternative Guest Book Ideas

If you are not inspired to use a traditional book and want your guests to feel they can be more creative then here are some options;

If you are

traditiona

l

then stick to the idea of a book, stationers have beatifully bound journal books with blank pages, these will allow your guests to be more creative on each space. Have a label attached to the front with your names and your wedding date, this could either be stuck on the front or you could have a luggage label attached to the spiral bind.
A

video guest book

is fun, ask one of your guests if they have a video camera, you would then be capturing everyone's thoughts on your special day as they experience them.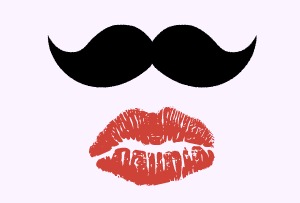 Photo booths are popular, especially with props! I have seen lots of paper mustaches and glasses at weddings recently. Rather than buying these you could fairly easily make your own.
And also think about making your own photobook with polaroid cameras.

I have seen a

teddy bear

made with cream canvas material that all the guests signed with black pen, you could maybe use your ring cushion. These are fun ways to display a souvenir from your special day.
A popular guest book idea is to use a vintage typewriter if you are having a retro styled wedding, or you could have a framed photo of the two of you with a big border where you have your guests sign.
If the bride and groom love twitter how about setting up a '#' for the wedding, it could be something like #emilyandzack or #eandzbigday. Then have everyone tweet their messages using the hashtag. You could then have a screen set up at the venue for everyone to read the messages.

As an Amazon Associate I earn from qualifying purchases.
Other links on this site may lead to other companies that I'm associated with and this is how I can keep this site going and save you money on your wedding. 
Keep Up To Date With All The Latest Wedding Savings
top of page