Cheap Wedding

›
Favor
› Homemade
How To Make Wedding Favors At Home
Find the cheap wedding ideas you are looking for:
How to make wedding favors at home when your wedding budget is running out!
Favors can be a bit hit and miss, too tacky and cheap and your guests will leave them at the reception, spend a fortune and your wedding budget can be blown.
This got me thinking, what can you give your guests that will be a true reflection of your thanks that won't look cheap but is cheap?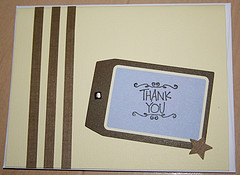 You could have edible favors, themed favors and classic or you could create a very personal thank you.
Hand writing little notes to your guests to thank them for sharing your wedding and including why they are an important part of your lives will be a beautiful way to start your wedding reception.
You could buy blank postcards, write your thank you on one side and then decorate the other with their name, these could then be used as placecards at the wedding tables.
Little thank you notes could also be made on the computer at home, with a picture of you both. If time is running out you could use a template that you fill in the blanks. To save you some time I have made one for you to copy and then fill in the personal bits.
Ideas for why you love to have people in your lives are; they always make you smile, laugh, they make great chocolate cake, they support the best/worst football team. It doesn't have to be serious, fun comments and silly stories will get the conversation around the tables going. Your wedding will be filled with laughter and love, which is as every wedding should be.
Make Your Own Wedding Yummy Favors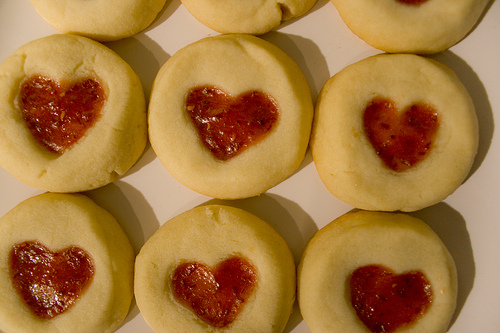 Nearly every wedding I have been at in the past year the wedding favors have been made by the bride and groom together.
The most popular has been edible favors and all have been made with love. It's the traditional sharing of food as a way of saying thank you and just think about the fun you can have making foodie goodies for your friends and family.
Cookies, shortbread or a local speciality that your region is famous for would all make gorgeous favors.

Homemade Favor Holders

It's all very well making the most amazing favors but what do you give them in?

You could just wrap them in gift wrap! I know how radical is that?! A gift in gift wrap ;)

Just because you mainly see favors in boxes doesn't mean that you have to do that. You could make your very own origami boxes or sew mini bags too.

It would all add to making your wedding favors unique.


This gorgeous homemade bag could hold spices for a favorite recipe, lavender, or your secret cookie recipe?

Have fun making your favors at home.


Image: Elin B

As an Amazon Associate I earn from qualifying purchases.
Other links on this site may lead to other companies that I'm associated with and this is how I can keep this site going and save you money on your wedding. 
Keep Up To Date With All The Latest Wedding Savings
top of page