Cheap Wedding

›
Favor
› Entertaining
Entertaining Ideas For
Wedding Reception Favors
Find the cheap wedding ideas you are looking for:
Ideas for wedding reception favors that will add some fun to your celebrations are definitely worth it, quite often when you buy a cute wedding favor your guests will end up leaving it behind, to stop that happening it is worth spending a little extra and having your wedding favors as part of your entertainment.
Of course booking the best band would be amazing but your guests might not see that as their wedding favor, although not everyone has favors it is a nice way to say thank you to your guests and if you want a favor then you want your guests to know that it is one! If that makes sense!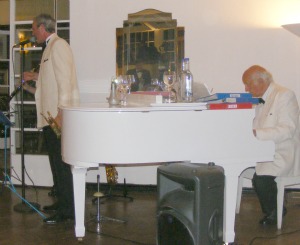 One very popular wedding reception favor at the moment is the candy buffet table, this is where you have a table filled with bowls or jars of candy, you could have your favorites or you could theme the candy to your wedding colors. Have little paper bags at the table with a note thanking your guests for sharing your special day. Don't forget scoops or tongs as well!
Ideas for wedding reception favors can involve photographs of your guests, most people would love to have a photo looking stunning and all dressed up. One way is the photo booth, you can hire these for the reception and it is a very fun way of getting photos of your guests, plus your guests get to take photos away as well. You could also have your guest book by the photo booth and ask your guests to stick one of their photos and add a little note.

If you can't find a photo booth for hire you could hire an additional photographer that is set up with a studio backdrop to take photos of your guests in their finery. Ask the photographer to take the photos during the welcome drinks and early on in the reception and then have them developed and brought back before the end of the reception for your guests to take away. Of if that is not possible send the photos to your guests with a thank you note after the wedding reception.

Img:Calmenda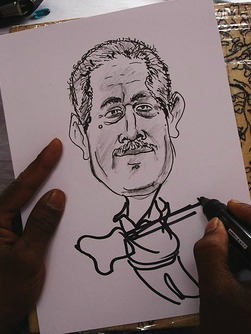 If you are looking for an entertaining wedding favor then you could hire caricature or cartoon artists that will come and draw your guests during the wedding reception. It is fun and you often get squeals of laughter when your guests see their picture, but it will be something that they will cherish.
If you have quite a few children at your reception then hiring a magician for a few hours would be worth it, the parents can relax and the children will have lots of fun. If you want to enjoy the speeches then have your magician booked for then! Ask for them to have balloon animals or hats made for them to take away as their wedding favor.
As you can see ideas for wedding reception favors do not have to be in a little box or a pretty bag, they can be big and entertaining too! And just because they are big and entertaining they don't have to cost a fortune, you could quite easily make your own candy buffet table, string up a beautiful backdrop and have someone take your guests photos. For cartoon and caricature artists ask at your local art college if anyone wants to do the pictures and as for balloon animals you might want to start practicing!
As an Amazon Associate I earn from qualifying purchases.
Other links on this site may lead to other companies that I'm associated with and this is how I can keep this site going and save you money on your wedding. 
Keep Up To Date With All The Latest Wedding Savings
top of page