Home

›
Cakes
› Naked
Naked Inexpensive Wedding Cakes
Find the cheap wedding ideas you are looking for:
Inexpensive wedding cakes that are naked are not at all naughty, infact they are the complete opposite and when done well they look gorgeous. They are my latest favorite wedding cake!
By naked I mean that the wedding cake has no icing and very little decoration. They work for a back to nature wedding and also for couples that like to be a bit different. However I am sure they will be more the norm as more couples see them. They look that good.
The funny thing is that they are a cake that you have seen before! Just think afternoon tea with a big touch of glamor!
Here are my favorites;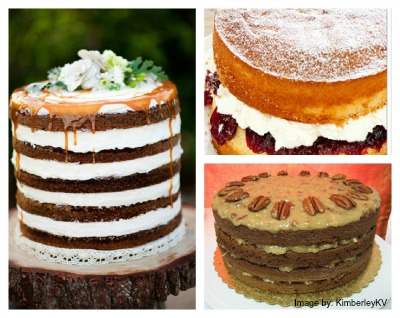 This really is a style of wedding cake that you could make yourself.

Inexpensive Naked Wedding Cake Top Tips
As you can see from the photos they are beautiful. If you want this style of wedding cake you will need to stack them using rods rather than just one on top of the other, otherwise the top cakes could end up toppling. Definately something you want to avoid on your wedding day!
Keep the decorations simple just like the wedding cake and the overall effect will be stunning. you could use flowers, sugar petals, fruit and even more simple - a sprinkle of icing sugar or sugar.
This wedding cake will end up being inexpensive when you compare it to a more conventional cake as you are saving money on the decoration of the cake. However you will need a good baker as there will be no hiding places for a slighly damaged cake. Each layer of cake needs to look perfect without any help of icing or decorations.
One way to recreate your own naked wedding cake is to buy store bought cakes and stack them one on top of the other. You don't need high cakes infact thinner cakes will be easier to manage. Use cream and fruit to decorate the layers and keep the overall look as simple as possible.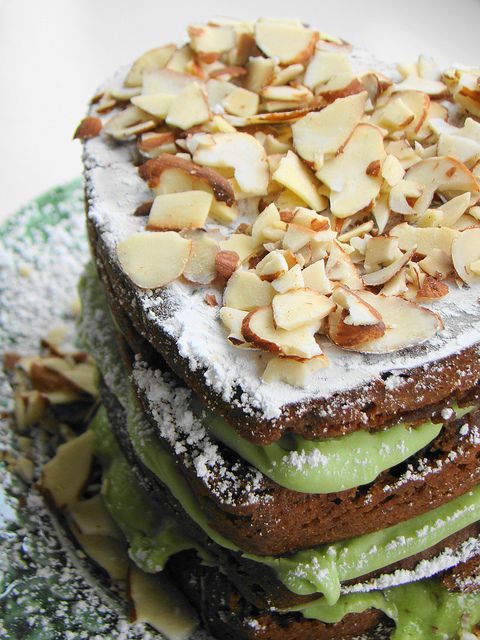 This fab cake above is a Vegan wedding cake by Vegan Feast Catering and looks stunning! It is a Mocha Almond Fudge Avocado Cake, which just goes to show how unique your wedding cake can be.
As an Amazon Associate I earn from qualifying purchases.
Other links on this site may lead to other companies that I'm associated with and this is how I can keep this site going and save you money on your wedding. 
Keep Up To Date With All The Latest Wedding Savings
top of page