Inexpensive London Wedding Venues
Find the cheap wedding ideas you are looking for:

London is one of the most expensive cities in the world and it's classic wedding venues are really no exception, but thankfully there are hidden gems.
As a general rule, the more central a location in London, the more expensive it is, so if you want a central location you need to be creative.
However you don't have to choose your London Wedding venue based on the outside grounds for photos as there are so many places in London with the parks and monuments for you to have your wedding photos taken. We were once sitting by the River Thames enjoying an ice-cream when we noticed a bride and groom getting into the ice cream van for their photos!
Start by looking for all the venues that have the space to hold the number of guests you have.
London Pub Wedding Venues
There are many pubs that have a function room that you can hire, some don't even charge if there is a certain spend on food and drinks.
The Pub and Bar network has a good search facility for you to find a London pub in the area you want for your wedding reception.
And City Pub Life has a full list of pubs that will hold wedding receptions.
London Community Halls For Wedding Receptions
Community halls are cheap to hire and run by local councils in London and the quickest way to find the halls that they have available is to go onto their local government website.
(London is split up in to a number of different London boroughs and each one is managed/run by their own Council.)
Check which is the local council for the area that you want here
For example I had a look for a hall in the London borough of Richmond upon Thames and found Murray Hall which looks a great spot near Twickenham. Their prices are amazing! £41/hour hire over the weekend. They have chairs and tables free to use and there is a small kitchen too. Plus no corkage fee. 
Definitely have a look at the council venues for hire in the area you want.
London Museums For Wedding Receptions
Most of the museums in London do offer private hire for weddings and functions, but rather than going with the more well-known ones, which are expensive, have a look at the smaller more niche museums.
Time Out has an interesting list of museums and venues that do offer private hire with some of them starting from as little as £50.
London Universities & School Venues
Some of the schools and Universities in London are offering hire of their facilities for weddings but rather going with the ones that are advertised make enquiries with each place. They are more likely to hire their hall to you out of school term time if they have staff working during the holidays.
Alternative London Wedding Venues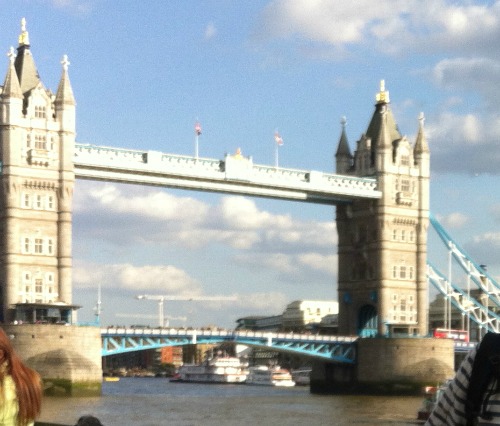 Hiring a boat to sale down the River Thames is another option for your wedding reception and would be great fun.
There are also River boats that are used for night clubs and restaurants which you may be able to hire during the day when they are not busy. The best way to find those is to walk on the River Thames and see what you can see.
Also look up! Roof terraces and gardens are really popular for wedding venues and there are some hidden gems.
As an Amazon Associate I earn from qualifying purchases.
Other links on this site may lead to other companies that I'm associated with and this is how I can keep this site going and save you money on your wedding. 
Keep Up To Date With All The Latest Wedding Savings
top of page