Home > Centerpieces > Mason Jars
DIY Mason Jar Wedding Centerpiece Ideas
Find the cheap wedding ideas you are looking for:
There are three types of Mason Jar centerpieces for your wedding
·         With flowers
·         Without flowers
·         Or with Candles
They all look great and can be styled to fit with your wedding theme whether that is vintage or more modern.
 To keep the costs within budget ...
1.       Don't always use Mason Jars – you can get the same effect with normal jars
2.       You don't need lots of Mason Jars on each table, instead mix it up so you have a couple of mason jars and then surround them with glass votives.
3.       Budget the cost of the jars and what will fill them.
4.       Shop around for your Mason Jars – you can buy them wholesale, or even once used – eBay or Craigslist are good sources for mason jars. Also if you are super organized buy yours at the end of the summer.
5.       DIY your mason jar centerpieces for your wedding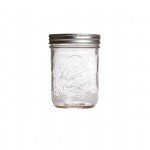 Mason Jar Centerpieces with Flowers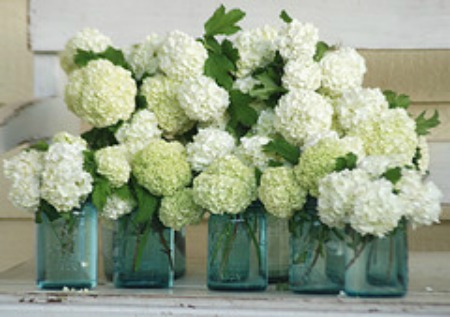 Jars make great vases and are relatively inexpensive. The beauty of this style of vase is that your flowers don't need to be professionally put together to look good. Homemade flower arrangements with local flowers fit the theme much better.
To co-ordinate your jars with your theme tie a colored ribbon around the middle of the jar.
Add height to your centerpiece by grouping a few jars together and have taller flowers in one jar and then shorter in the other. This looks great on round tables.
If you are having long tables for your wedding guests, space your jars evenly along the table and make sure that the other table decorations and items to not crowd the jars and they get lost.
As well as flowers you can mix up the jars and just have leaves or branches.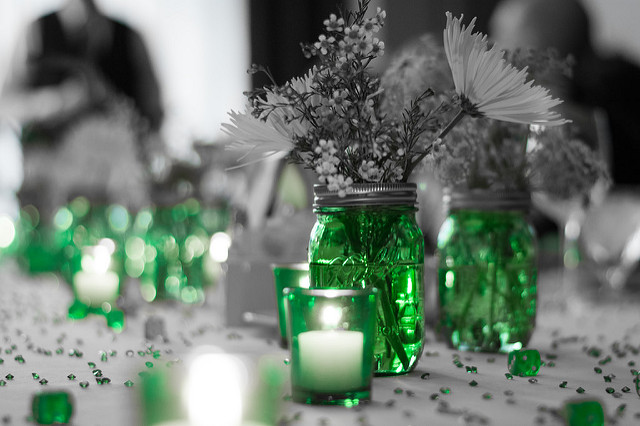 Image: Sara Kelly
Mason Jar Centerpieces Without Flowers
Use the jars for your centerpieces and instead of flowers add items that fit with your theme.
Dice for a casino theme
Christmas decorations for a winter wedding
LED string lights for a magical evening wedding decoration
Tissue paper in your wedding color at the base and then filled with candy
Glass beads
Lace
Photos secured in the jars – you could use old family wedding photos or pictures of the two of you.
Mason Jar Centerpieces With Candles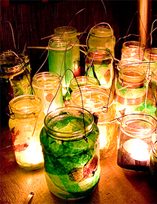 Fill the base of the jar with pebbles or glass stones and then have a floating candle
Add sand to the base of the jar and secure long taper candles
Use large Mason jars and secure a pillar candle in the base, then add sand or seashells or both for a beach wedding theme.
Use candles in your wedding colors to co-ordinate the wedding decorations.
As an Amazon Associate I earn from qualifying purchases.
Other links on this site may lead to other companies that I'm associated with and this is how I can keep this site going and save you money on your wedding. 
Keep Up To Date With All The Latest Wedding Savings
top of page