Modern Wedding Ideas

Can They Be Cheap And Gorgeous Too?
Find the cheap wedding ideas you are looking for:
There are lots of modern wedding ideas to choose from when you are planning your own cheap wedding and although you may not have the budget to bring an Event coordinator or designer there are lots you can do yourself.
Modern Wedding Colors
Modern weddings are all about color and coordination and design. You want your wedding to look like it has stepped off of a photo shoot for one of those big wedding magazines, and this is possible even on a tight budget.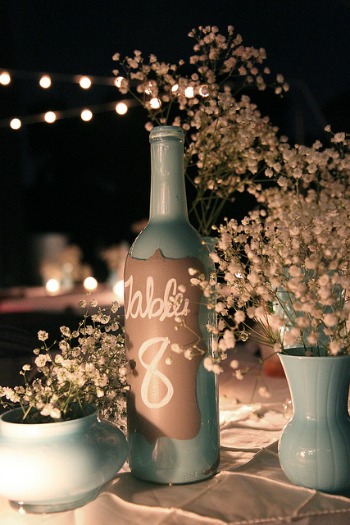 Choose your wedding colors wisely as you are going to be seeing a lot of them! And by color I mean that there is a palatte of colors and these colors will be obvious throughout your whole wedding. From your invitations to your going home favors your colors will be there.
Modern wedding colors that are popular at the moment are; greys, yellow gold, orange, purple, deep red, sage, latte, navy blue and lilac. But that doesn't mean you can't have your favorite color if it isn't in that list. Remember this is all about coordination!
The areas that you can have the most impact with your wedding colors are; your invitations, your wedding dress, bridesmaids, grooms and usher's attire, your flowers, your centerpieces, your decorations, your cake and your favors. See what I mean about needing to like your colors!
However before you go off and find everything you can in your colors one word of advice is don't go mad! Mad color buying can cost a fortune and it doesn't always go together, so you have then wasted your money.
Modern Wedding Invitations
Modern wedding invitations in your colors will set the tone and theme of your wedding.
Hunt around for some bargains and don't necessarily just look at wedding invitation companies, you can find great invitations in your colors that may not have been meant for weddings.
Here are my favorite invitations available from Zazzle at the moment. Their invites cost around $2.00 per invite which is a really good price and they are personalized which will save you a ton of time adding all the details.
There are lots of styles to choose from, these I thought were quite fun and what I have realized when you look at all of them together is that my take on modern is actually vintage! How about that for a full circle :)
Most brides on a budget that I have worked with recently have made their own invitations.
Grab ideas of all your favorites, I find keeping everything together on Pinterest works really well and work out a way to create the look yourself.
Modern Inexpensive Wedding Decorations
Easy and modern wedding decorations are currently;
Paper Lanterns - great for hanging from the ceiling and also used outdoors
Colored Tulle - good for table runners and also decorating walls and draped across the room.
Candles - not particularly modern I know but using lots of them will create a stunning display.
Single, stunning tall blooms like Birds of Paradise will create more of an impact than shorter more regular flowers.
Vintage touches are modern.
As an Amazon Associate I earn from qualifying purchases.
Other links on this site may lead to other companies that I'm associated with and this is how I can keep this site going and save you money on your wedding. 
Keep Up To Date With All The Latest Wedding Savings
top of page