Cheap Wedding › Make Your Own Decorations › Rustic
Gorgeous & Cheap Rustic Wedding
Find the cheap wedding ideas you are looking for:
If you are planning a rustic wedding then you are seriously in luck as there are so many items and inspiration, but with high popularity can come higher prices.
Cheap Rustic Supplies
For a rustic themed wedding you can decorate with lot of free items - branches, ivy, old jam jars and maybe if you are lucky beautiful wildflowers or at least flowers from your own backyard.
Items to look out for;
Burlap or hessian for table runners and chair ties
Old jam jars or Mason jars for vases or candle holders
Tin cans
Lace or Tulle - both look great with burlap
Candles
Wildflowers - free
Branches and ivy - free
Bunting
A barn or farm to hold your rustic outdoor wedding!
Our favorite cheap suppliers are;
Koyal Wholesale - for more or less everything
- really worth looking out for centerpieces and decorations that brides have already used as they will have done all the hard work for you!
and Luna Bazaar for everything with color.
Cheap Rustic Wedding Decorations
I think themed rustic weddings are gorgeous, full of quirky ideas and so pretty. Using the natural beauty of wildflowers, twigs and ivy you can create a stunning room.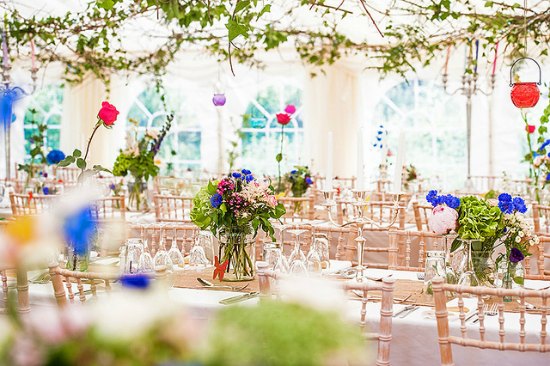 This gorgeous wedding tent has been decorated by County Marquees and there are lots of decorations that they have carried out perfectly, that you could create yourself for your own wedding.
Starting with the tables you can have burlap table runners with jars of mixed flowers. They have chosen to use 3 colors in their palate - red, blue and green and used these colors to decorate the rest of the room.
Branches have been hung above the tables with ivy wrapped around, small glass lanterns in the wedding colors are hanging from the branches which adds the wedding colors to other ares of the room. In the evening these will add a magical sparkle to the room too.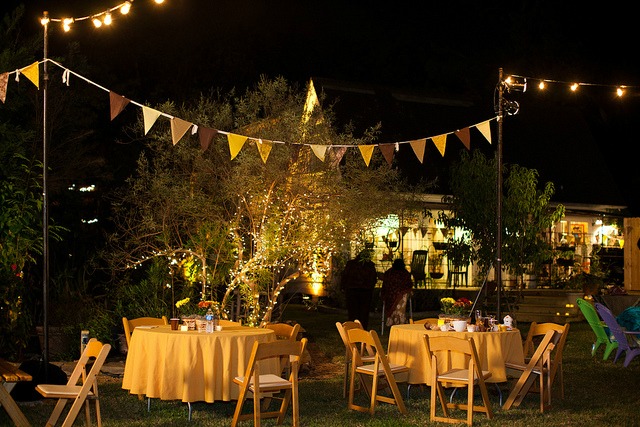 Photo by Laura Burns
Bunting is another way to add color to your wedding area, and it works well both inside and out.
If you are making the bunting yourself then choose fabric in your wedding colors - these can be plain or patterned - if you mix up both then the overall effect is fab.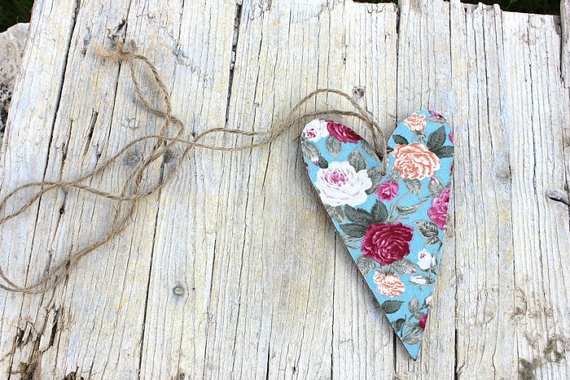 Photo by Maria Panayiotou
See if you can find some cheap vintage style wrapping paper or wallpaper which you could use to decorate cardboard hearts as seen in the photo or you could use the paper to decorate glass jars for vases and candles.
These hearts would make pretty pew ends or would also look lovely hanging from branches in your room.
As an Amazon Associate I earn from qualifying purchases.
Other links on this site may lead to other companies that I'm associated with and this is how I can keep this site going and save you money on your wedding. 
Keep Up To Date With All The Latest Wedding Savings
top of page