Cheap Wedding

›
Invitation
› Unique Wording
Unique Wedding Invitation Wording
Find the cheap wedding ideas you are looking for:
Having unique wedding invitation wording says a lot about you as a couple and lets face it now that weddings are a lot more individual there is no reason to keep the very formal wedding invitations just because it is considered correct. Not many of us are comfortable with such formal wording where the bride's parents request the pleasure of your company, just like everything else at your wedding you should use this chance to break with tradition.
With that said you still need your guests to know who is getting married, when and where, how you say it is completely up to you.
Keep it simple and your guests won't get confused.
Invitation Wording Examples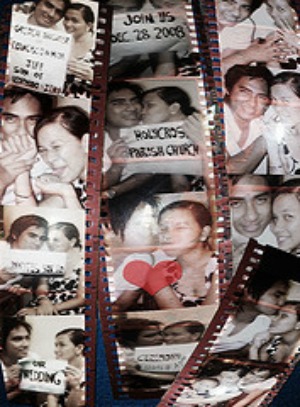 Bob and Jane, together with their families invite you to their wedding on the 1st June 2011 at the Town Gardens at 1.00pm.
We are getting married on 1st June 2011 at 1.00pm at the Town Gardens, we would love you to be there.
Keeping it simple means that you avoid the whole stress of dealing with divorced and separated parents, by not having their names on the invite you can avoid those awkward conversations.
If you are more of the romantic sort then show this in your invites, have a line from your favorite love poem at the top of the invitation or show it with the words you choose for your invitation.
This day I will marry my friend, the one I laugh with, live for, dream with, love
You have shared in our lives with your friendship and love
We would love you to share in our marriage.
If you are known for your mad sense of humour then it would be an opportunity missed if you didn't bring that to your invitations. You could have fun photographs of the two of you or Guess Who Is Getting Married? on the front. If you are always known by your nick names then use them on your invites.
By the very definition of unique wedding invitation wording there are no set rules, go with what feels right, make sure you have the important bits and make sure you proofread for any typos!
As an Amazon Associate I earn from qualifying purchases.
Other links on this site may lead to other companies that I'm associated with and this is how I can keep this site going and save you money on your wedding. 
Keep Up To Date With All The Latest Wedding Savings
top of page