Cheap Wedding

›
Reception
› Layout Plans
Printable Wedding Reception Layout Plans

Helping You Create The Best Floor Plans
Find the cheap wedding ideas you are looking for:
Choosing the best wedding reception layout for you and your guests will depend on the size of the room and the number of your guests.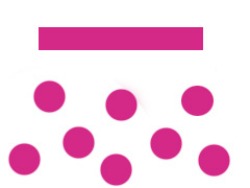 The most popular layout is one where you have a long top table and then have your guests in front on rounds. This works really well if you have a traditional wedding plan and can fit everyone on the top table. If you have more, then have them host a round table each, this way all of your guests will feel important! If you are looking for a more informal layout then have all round tables, this way everyone can talk to everyone on the table and you don't end up feeling awkward at the top. Make sure that you have enough room for the chairs and the dance floor! Quite often the top table will be turned into the buffet table for the evening and some of the rounds will be removed for the dance floor.
Each round table will be 5 foot or 6 foot, and the same for the long tables. A 5 foot table will fit 10 maximum and a 6 foot table will fit 12 people tops. Make sure that you have enough space for all of your guest's place settings and decorations.
A 'U' shape wedding reception layout works really well if you are having entertainment or want to have your speeches in the middle. Some couples choose this style and then have the dance floor or the wedding cake table in the middle. All of your guests would then sit on the outside and look in.

You could also add an extra arm in the middle to form an 'E' shape and then have guests both sides of all of the tables. You will be able to fit in more guests and it makes it much more social.



| | |
| --- | --- |
| | A closed square is great for a banquet, and if you have a lot of space! You will need to be able to sit all of your guests on the outside of the square, 2 people will fit on each 5 foot table and 3 on a 6 foot. You will be able to fit more people around the edge if they don't mind having the table legs! |
| | |
| --- | --- |
| | Having longs for your wedding reception layout can be great fun, you could have the wedding party couples host each long. One wedding I went to had the bride and groom at either end of the table and there was a bell passed around which the guests needed to ring when they wanted the groom to run and kiss his bride. Very funny! |
Whatever layout you choose for your wedding must feel right for you, there is no right or wrong way to layout the reception room. Just make sure you can fit everyone in!

As an Amazon Associate I earn from qualifying purchases.
Other links on this site may lead to other companies that I'm associated with and this is how I can keep this site going and save you money on your wedding. 
Keep Up To Date With All The Latest Wedding Savings
top of page