Save Thousands
On Your Wedding Reception Venues
Find the cheap wedding ideas you are looking for:
There is no getting away from the fact that your wedding venue will be the most expensive item in your wedding budget but there are ways to reduce how much you are going to pay.
I know a number of brides that have managed to get thousands off the price of their wedding reception by following these tips.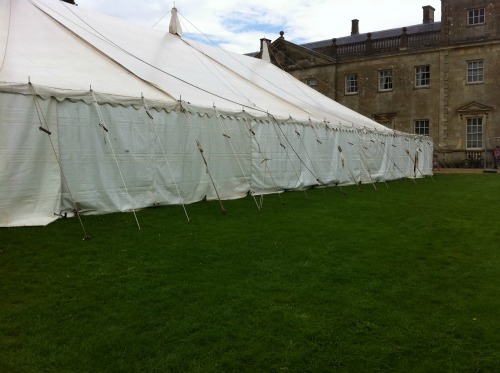 One bride found an old discount for the venue she wanted and they honored that discount for her too, even though it had expired.
Arrange a meeting at your venue and be as nice as possible. We are all human … and nice, friendly people do have an advantage over those that expect the earth!

Find out exactly what the venue is offering within the price – you don't want to be paying any nasty unexpected extras. If you find it easier, print off a copy of my venue checklist so you have all your questions you need to ask.

When they quote you the price, do ask if this is their best price. Do ask if they are able to offer any discounts and if they are and you are happy with the new price go for it.

If you tell the venue your budget, they will normally do their best to work towards it if it is reasonable.

If you are happier asking for discounts in writing then ask for their email address.
Do not make a booking or pay a deposit on the day of your first meeting if you haven't received a discount or the price is more than you want to pay, say you want to go home and have a think about it all.
When you are home, write them an email;
Dear Jo
Thank you so much for showing me and my fiancée The Old School House today, we loved the room and the gardens. Unfortunately the price quoted is more than our budget of $2000 and we were wondering if you were able to offer any discount on this?
If you can, we will be able to pay our deposit and sign any contracts you need later today to secure the date.
Many thanks for your time and look forward to hearing from you.
Suz
The Date Is Important
If the date of your wedding is this year and your wedding reception venue haven't already filled the date they will be more likely to discount. If your date is next year you may find that they won't discount.
However, rather than discount they may be willing to add extras into the package. Items that do get added are;
Drinks package upgrades

Evening buffet upgrades

Additional bedrooms in a discount package

Length of time you have the room

Rental items for free
You can also use these same items to reduce your price overall
Sparkling wine instead of Champagne

Have your evening buffet for less people, especially if you are having a late meal.

Have French fries and hotdogs served later in the evening rather than an evening buffet.

Don't have the venues decorating packages.
Success Stories
You lose nothing by asking for a discount and there is so much to be saved if you do.
Good luck! 
Here are some of the wedding reception discounts brides have managed to get so far…
"saved $5000 and they threw in extras, it pays to be cheeky!" Emma
"I asked and they discounted my package by $750. Worst they can say is no!" Sam
"I managed to knock 2000 off my venue" Lisa
"We fell in love with a venue that was double our budget. When we told them how much we had they came in under our budget. We compromised on the date by having it out of season, our wedding cake was our dessert and we had a cash bar." Sarah
As an Amazon Associate I earn from qualifying purchases.
Other links on this site may lead to other companies that I'm associated with and this is how I can keep this site going and save you money on your wedding. 
Keep Up To Date With All The Latest Wedding Savings
top of page