Home > Photographer > Camera
Cheap Wedding Camera
Find the cheap wedding ideas you are looking for:
A cheap wedding camera on each table used to be considered the norm, but is it really worth it, especially when most guests have digital cameras?
It is not just the cost of the camera but also the cost of developing and that is only if you get all the cameras back! I always recommend that you give someone the job of collecting all of the cameras at the end of the reception.
On the plus side you will get lots of pictures of your friends and family at their table, probably pulling funny faces, or pictures of the pieces of art that they have created using your wedding favors and table centerpieces. At the end of the day pictures from these cameras will not be that serious, that is apart from the cameras at your older relatives tables! They will be pictures that will make you chuckle.
On the down side, one camera per table plus developing can soon add up. Quite often people will forget to press the flash button so you end up with lots of dark pictures that you cannot work out who is there. Or an over enthusiastic friend or small child will take lots of random shots of knees, floor, and distant pictures of the toptable.
If you decide to go ahead with a cheap wedding camera make sure you shop around for the best deal on the camera and the cost of developing. Most supermarkets stock a variety of colours of disposable cameras so you don't have to buy a camera that has 'our wedding' printed on it at an inflated price. That makes me mad! And don't even go there with personalized wedding cameras, your guests know that they are at your wedding and you don't want them taking them home at the end of the day so just stick with plain colours or even white.
If you want to ensure you have great pictures from your wedding have a look atcheap wedding photographer tips to save money.
Here are some cheap disposable cameras we have found at the moment.
Cheap Instant Cameras
Instant cameras available on Amazon
Another really popular way to catch your guests having fun is to have your very own photo booth. You don't have to hire the real thing to get the same look, instead you could create your very own.
Set up your own photo booth area with a backdrop which could be an old curtain, tulle or board.
And then find some fun props if you want to give your guests an excuse to be silly.
And don't forget to get yourself a camera! A cheap Polaroid or instant camera would be fun as then you could have all of the photos added to your guest book straight away.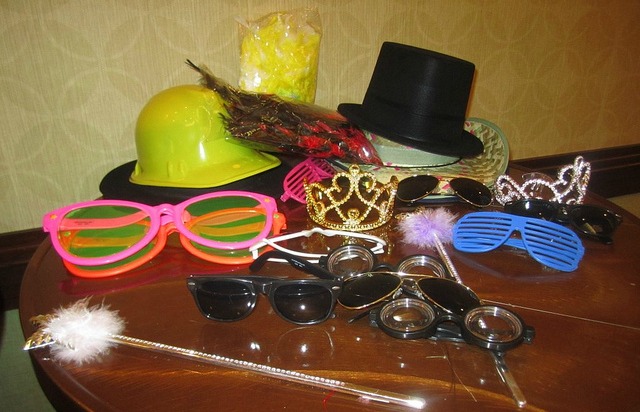 Photo by Laura
As an Amazon Associate I earn from qualifying purchases.
Other links on this site may lead to other companies that I'm associated with and this is how I can keep this site going and save you money on your wedding. 
Keep Up To Date With All The Latest Wedding Savings
top of page