Home > Centerpieces > Crystal
Cheap Crystal Wedding Centerpieces
Find the cheap wedding ideas you are looking for:
Crystal wedding centerpieces come in many forms, all of which are super sparkly! Crystal adds glamour to your wedding reception and will fit so many different themes. The best bit is that it doesn't have to be expensive.
Vintage Crystal Centerpieces
Crystal vases, wine glasses and bowls used to be a big thing a few decades ago but now I am finding so many in thrift stores, garage sales and tucked away in older relatives cupboards. These can make great starting points in creating a fab vintage style crystal centerpiece and they are not so expensive to put together, I found a fab crystal bowl for $2 at a recent garage sale.
Photo by Faylyne
Some options are;
3 crystal wine glasses at different heights with a floating candle
A crystal bowl with floating candles and flowers
Crystal vases filled with flowers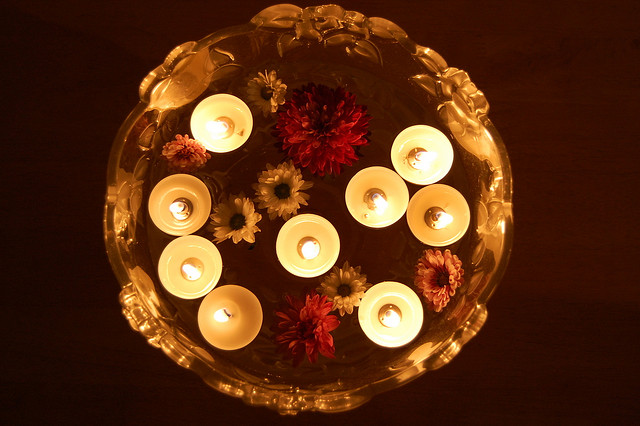 Modern Crystal Centerpieces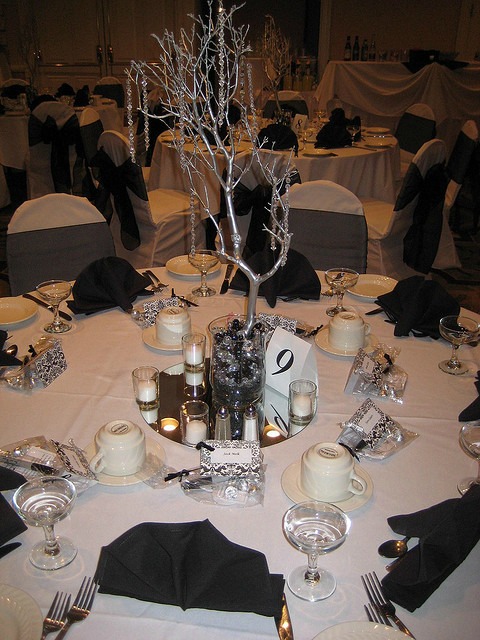 Having crystals as a backdrop to a room are very popular at the moment, along with crystals hanging down as part of the centerpiece.
To create this look for less, create your own tree centerpiece using instructions on the link provided and then hang lots of crystal chains from the branches. You can buy these on the roll.
Or alternatively we have found these crystal centerpieces that you can buy at wholesale prices, you could also look at hiring them locally.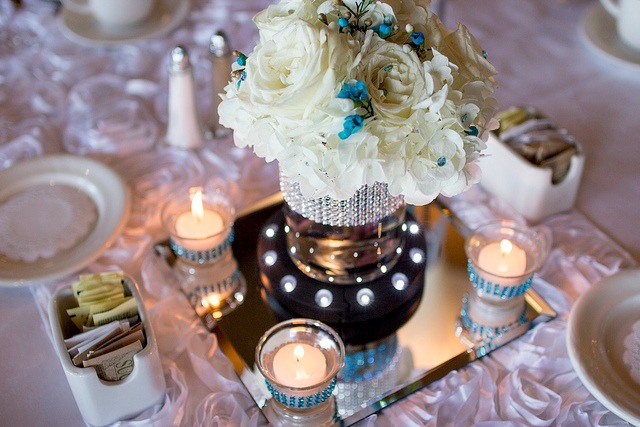 Photo by Roman
Candles & Crystals
Crystal centerpieces look even better with candles making them sparkle even more, look to add floating candles or extra lighting to enhance their sparkle.
One of the simplest centerpieces would be glass votives with crystals scattered on the tables, you could also add a colored table runner to match with your theme.
Wholesale Crystal Wedding Decorations
As an Amazon Associate I earn from qualifying purchases.
Other links on this site may lead to other companies that I'm associated with and this is how I can keep this site going and save you money on your wedding. 
Keep Up To Date With All The Latest Wedding Savings
top of page