Cheap Wedding

›
Menus
› Finger Food Reception
Cheap Wedding Reception Finger Food Ideas


Find the cheap wedding ideas you are looking for:
A wedding finger food reception makes sense when you are looking to save money on your wedding menus but don't believe that all finger foods are going to be cheap - they just aren't. There may not be much food on each item but the high cost is due to the time and creativity it will take the chefs to create your finger foods..
Can You Just Serve Finger Foods At Your Wedding Reception?
Finger foods need to be served and there should be no plates for the guests! This way no one can pile up their plates leaving others hungry. The serving staff will be an extra cost but just compare that to the cost of a 3 course meal and you have big savings, plus they are great for portion control.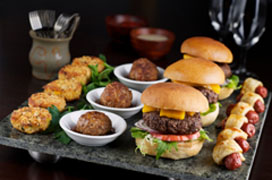 Also hold your wedding reception at a non-meal time, mid-morning, afternoon and cocktail time work well for a wedding finger food reception. Make sure you state it on your invitations as well.
Wording could be;
Celebrate with us after for bucks fizz and brunch treats at 10.30 to 12.00
Join us in the garden for our afternoon tea reception 15.00 to 17.00
Cocktails and canapés reception at the Ivory Lounge 20.30 to 22.30
You can also use your wedding finger food reception as the starter to your main reception event, this way your guests will have some food and drinks while the photos are taking place. After the photos you can then go straight into the main course or have a bigger buffet later.
The foods that you choose as finger foods will depend on the time of day that your reception is taking place.
Finger Food Ideas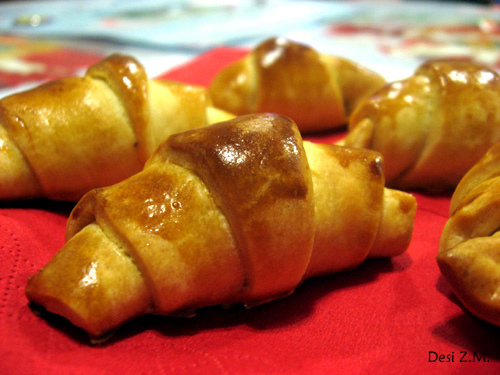 Morning finger foods could be; stuffed tomatoes and mushrooms, scrambled egg on toast (very mini in size), sausages wrapped in bacon, mini muffins and mini Danish. Serve with tea and coffee and bucks fizz if you wanted an alcoholic drink.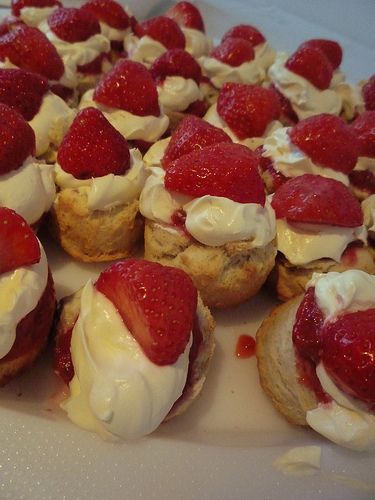 Photo by girl interrupted
Afternoon finger foods could be; mini cakes, mini scones and mini finger sandwiches. Serve with tea and coffee plus sparkling wine for your alcoholic drink.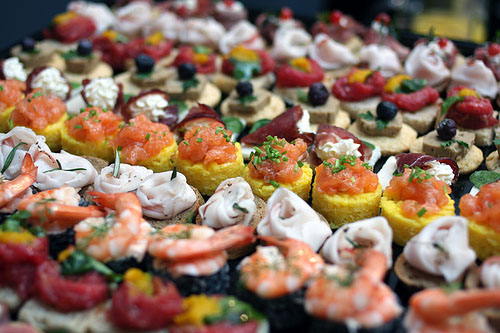 Photo by ho un ombrello
Canapes for your evening wedding reception could be; prawn toasts with caviar, pate toasts, mini burgers, chicken satay, duck with plum sauce, dips, broiled bacon-wrapped dates, a few cheese / cracker platters, bruschetta. Serve cocktails for your drinks, these could be non-alcoholic as well.
Work on 4-5 finger foods per person if you have a 2 hour wedding finger food reception, if you are doing lots of different finger foods then you will need to make more as your guests will want to try them all.
---
You may also like

As an Amazon Associate I earn from qualifying purchases.
Other links on this site may lead to other companies that I'm associated with and this is how I can keep this site going and save you money on your wedding. 
Keep Up To Date With All The Latest Wedding Savings
top of page