Cheap Wedding

›
Favor
› Affordable List
List Of Affordable Wedding Favors

Find the cheap wedding ideas you are looking for:
Choosing affordable wedding favors is a great way to keep your budget in check but there is no need for them to look cheap.
You want a favor that your guests will enjoy and the best way to do that is have a look at favors that are either edible or something that you can use. Keepsakes will also be treasured, especially if it is very personal to you both.
However, one word of advice is to keep an eye on the overall cost of all your favors because $4 sounds cheap until you times it by the number of guests you want to buy a favor for. 50 guests and you are then looking at $200.
25 Affordable Wedding Favors
To help you choose favors that will fit your budget here is the list of those that won't break the bank.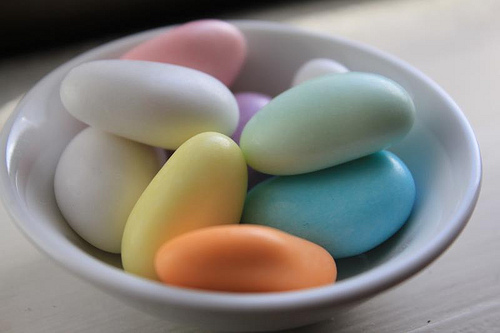 Check out the video below if you want to have a go at decorating your own wedding cookies.
As you can have trully unique affordable favors by finding something that you know your guests will love.
As well as making and putting together your own wedding favors you can still find some that won't break the bank. Here are some that I think are fun and the prices are pretty amazing too!

Discount Codes For Affordable Wedding Favors
As an Amazon Associate I earn from qualifying purchases.
Other links on this site may lead to other companies that I'm associated with and this is how I can keep this site going and save you money on your wedding. 
Keep Up To Date With All The Latest Wedding Savings
top of page