Home > Centerpieces > Purple
Cheap Purple Wedding Centerpieces
Find the cheap wedding ideas you are looking for:
Purple is a really popular wedding color and it is easy to see why.
First, there are so many gorgeous shades of purple to use – from soft lavenders to deep, rich, almost Egg Plant purple. Plus it adds a really modern twist to your wedding reception.
Cheap Purple Flower Centerpieces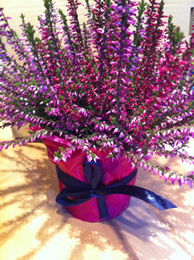 Flowers transform a wedding table into something special, but they can be expensive if you go with an elaborate flower arrangement.  Here are my ways to save money on purple flowers:
Instead of cut flowers use small pots of flowering purple flowers, your choice will depend on the time of year you are having your wedding, some ideas are;
Lavender,
Crocus,
Aster,
African Violets,
Dahlias,
Pansies
Tulips
Hyacinths
Buy your plants a few days before your wedding so they are looking their best and keep them watered and if possible in a cool room. You can decorate your plant pots by tying a purple ribbon around the pot or try and find an inexpensive purple flower pot.
Photo by Dave Pymont
If you would prefer to have cut flowers then there are still lots of relatively inexpensive options;
Hydrangeas, you could buy a big flowering plant and then cut the flowers for your centerpieces
Lilac, if you have a Lilac bush already in your garden then this is a really cheap option and they are quite bulky so you won't need as many.
Iris,
Delphiniums
Sweet Peas,
Calla Lily - I know that these are not the cheapest flowers, but as they are stunning you don't need as many in your arrangement, as you can see in the photo above.
Also think about using purple petals to add extra color to your tables.

Purple Wedding Centerpieces Without Flowers
You don't just have to have flowers for your centerpieces, one really cheap way to add a big splash of color to your tables is to use purple tulle as table runners.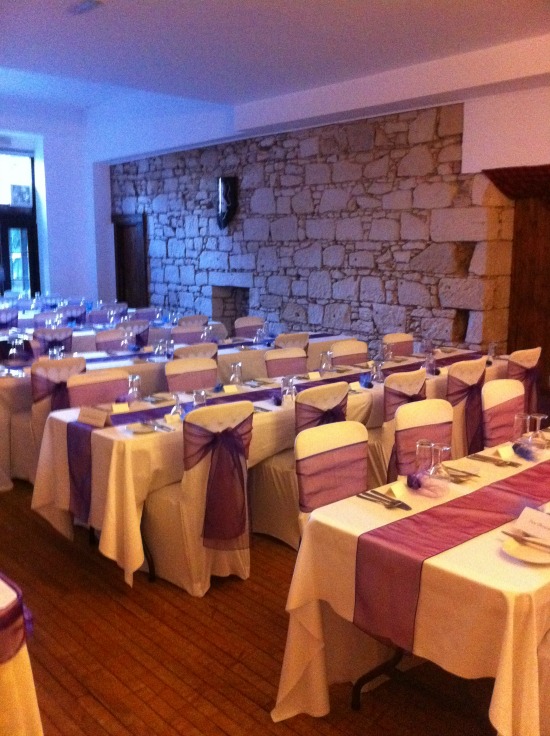 Also, utilize the table linens that your venue has available. Having worked in many venues I know that they can hire purple table linens at very little extra cost. Make sure you get to see a sample of the color so you know it is the right shade for you.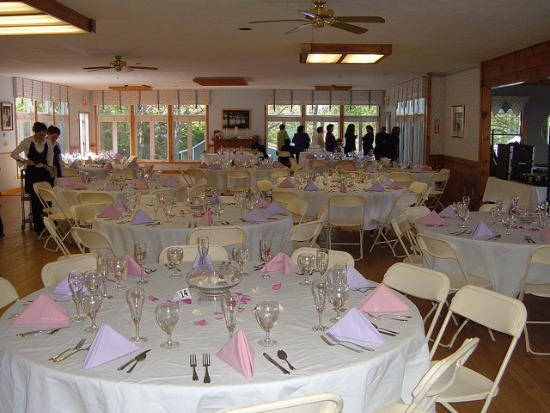 Photo by Massachusetts Office of Travel & Tourism 
You May Also Like
As an Amazon Associate I earn from qualifying purchases.
Other links on this site may lead to other companies that I'm associated with and this is how I can keep this site going and save you money on your wedding. 
Keep Up To Date With All The Latest Wedding Savings
top of page